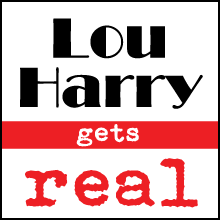 Maestro Jack Everly, Principal Pops Conductor of the Indianapolis Symphony Orchestra, joins host Lou Harry for this episode, "Crowd Pleasers." The two discuss Jack's start on Broadway, and his experience conducting for the American Ballet Theatre under Barishnikov. Lou added bawdy singer-songwriter / comedian Pat Godwin to the cast to balance out Maestro Everly's elegance and class. But things didn't turn out quite how Lou planned. . .
In this episode:
You'll hear Lou and friends defile the Great American Songbook
Learn what it was like to work with Carol Channing in "Hello, Dolly!"
Find out who was the worst star Jack Everly worked with.
You'll learn what happened when Beverly Sills hit a high note while singing in a zoo
Bono and Springsteen make special guest appearances (in a way}
You'll learn which Broadway overture Lou Harry, Jack Everly and Pat Godwin agree is the best. 
Actress Tracy Herring is Lou's sidekick this show.
This episode was recorded live in the Oxford Room, above the Aristocrat Pub in Indianapolis. The Aristocrat sponsored this episode and we are grateful for that beyond words. This show would not be possible without them.