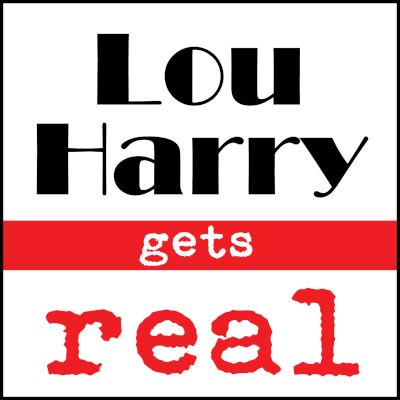 Lou Harry Gets Real is a mix of insightful conversation, improv comedy and music, featuring award-winning journalist, author, playwright, and comedian Lou Harry.
This episode, Science Fiction & Fact, features acclaimed Middle Reader / Young Adult science fiction novelist Kat Falls, comic improv artist / Indianapolis Children's Museum interpreter Mookie Harris and Indy music legend Tim Brickley.
This show was recorded February 2019 before a live audience at the cozy Oxford Room, above the Aristocrat Pub in Indianapolis.
Lou Harry Gets Real is sponsored by the Oxford Room of the Aristocrat Pub. Choose the Oxford Room to host your next rehearsal dinner, corporate gathering, wake or game night. For more information: The Oxford Room
Other links: